Better than Pumpkin Spice Latte: CHEN PR's Client Coverage for September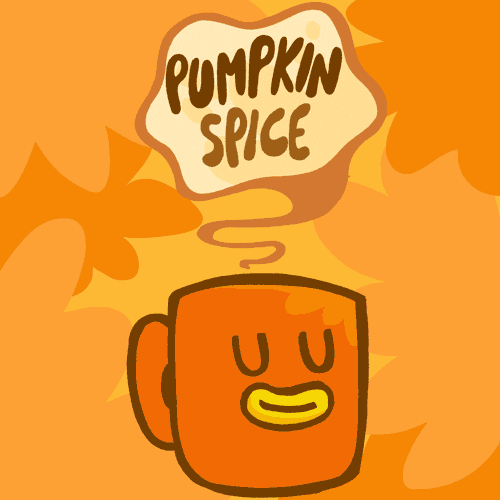 There's just something about September that feels revitalizing. Perhaps it's the residual effect of my annual clock that was used to going back to school and hitting the books this time of year. And based on the media coverage CHEN PR's client base got this month, I'm willing to bet many of them get that same seasonal feeling. From thought leadership to research and product announcements, our clients pulled out all the stops this past month. So grab yourself a warm, seasonally-appropriate drink, and check out the coverage highlights below.
Aviatrix
This past month at Oracle's OpenWorld event in San Francisco, Aviatrix announced it has extended its multi-cloud security and networking software to the Oracle Cloud Infrastructure (OCI) and that enterprise OCI managers can enjoy the same benefits Aviatrix offers for Amazon Web Services (AWS), Google Cloud Platform (GCP), and Microsoft Azure. This guarantees that the "multi-cloud backbone" will not only take the strain and cost out of setting up and managing workloads across various clouds, but it also improves public cloud performance.
Cadenza
Calgary's Energy Disruptors conference imagines future for an industry at a crossroads
Cadenza Innovation's founder and CEO, Dr. Christina Lampe-Onnerud, spoke at the second annual Energy Disruptors Unite 2019 conference about her expertise with lithium-ion batteries, energy storage, climate change, and cleantech. Dr. Lampe-Onnerud mentioned to Globe and Mail that in order to combat climate change, traditional energy companies should start innovating to adapt and move into focusing on renewable energy alternatives. She believes that through taking on renewable energy, we can create a lot of new interesting jobs and ultimately, we can create a new market.
Capsule8
Security capabilities are lagging behind cloud adoption
Capsule8, in cooperation with Obsidian Security and Signal Sciences, sponsored a report developed by ESG that found Security professionals regard their existing tools inadequate for securing critical cloud data, even as their organizations invest heavily, with increasing speed, in cloud applications. Moreover, in the next two years, 58 percent of respondents say they'll have more than 40 percent of their data stored in the public cloud – and 45 percent of this data will be sensitive.
Digital Guardian 
The 20 Worst Metrics in Cybersecurity
In this slideshow, Digital Guardian's VP of cybersecurity Tim Bandos said that the metric "Number Of Threats Blocked By Security Controls" should never be used. While this measurement may sound good on a report, it sends the wrong message in relation to the effectiveness of your cybersecurity program and doesn't truly gauge how resilient your organization is to an actual threat, such as ransomware or a state-sponsored attack.
Flashpoint
SIM Swapping Is the Biggest Security Threat You Face, and Almost No One Is Trying to Fix It. Here's Why It Matters  
If you've been following the news this past month, you would have seen the spread of SIM swapping attacks targeting well, everyone. Inc.com sat down with Flashpoint's Director of Security Research, Allison Nixon, to get more information about these attacks. Allison encourages companies that build products to reconsider how they protect customer information, and provide password resets. Considering how vulnerable our phone numbers are, and how much of our personal and financial information they supposedly protect, it seems like someone should do something. The reason they aren't is that SIM swapping isn't considered a common enough risk to be a major concern. Nixon shares that a good place to start would be to simply "stop using phone numbers in this way." In addition, she suggests that accounts where a phone number is used to reset a password should be placed on probation, or require additional verification using non-public information.
RiskLens
The Challenges and Need for a Cost-Effective Risk Management Program
After attending the FAIR Institute's annual conference, journalist Jessica Davis summed up the keynote address delivered by Jack Jones, the Institute's Chairman and RiskLens co-founder. Jones' key message was that as the threat landscape continues to evolve, leaders must learn how to prioritize and get the most out of their security investments. This can prove difficult, especially in the health industry where there are limited resources and staffing issues, but Jones advises that every organization implement a risk management program that works, and that works cost-effectively. He notes that by spending money on cyber risk management, it can reduce how much loss exposure you have.