Leave the Driving …. To Them.
Events
Posted Feb 13, 2018 by Gabrielle Kondracki
There are few topics commanding as much attention today as Autonomous Vehicles (AVs).
Given the profound impacts industry observers expect them to make from just about any perspective – society, technology, entrepreneurs, public policy, climate change –  the focus is very much well deserved.
That's why CHEN PR was eager to support the MIT Enterprise Forum (MITEF) of Cambridge event last week on the subject. Hosted by the MITEF Clean Tech committee,  sponsored by the Massachusetts Clean Energy Council and moderated by BostInno Staff Writer, Dylan Martin, the panel comprised a brain trust of industry experts who are blazing the new AV frontier: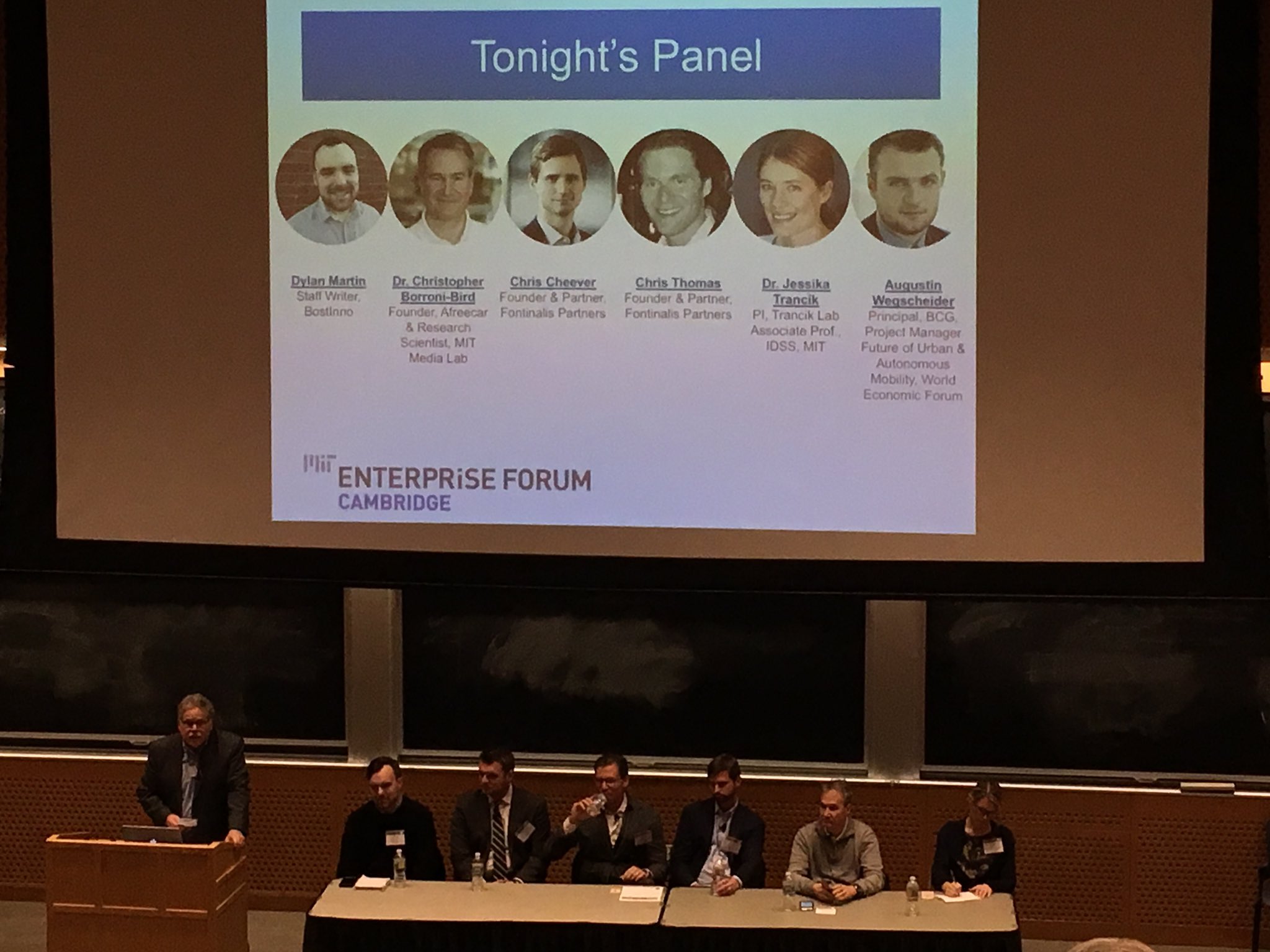 The discussion opened with a review of the positive influences AVs can have on cities. Among those was the financial benefit of cutting in half the amount we would spend per mile driving – while rightsizing vehicles to the various distances passengers seek to travel. Aided by new approaches to urban planning, a reduction in traffic jams and better fleet management of vehicles is also in the offing.
From a safety perspective, the speakers also called out the expected reduction in traffic accidents, citing that at present human error is responsible for 96% of crashes. That, in turn, would save countless lives.
With regard to the environmental impact of AV adoption, panelists focused on the potential decrease in exhaust gas emission due to alternative power supplies – such as interchangeable batteries made logistically feasible by sharing among an entire fleet of AVs.
When asked about the inevitable decrease in municipal revenue from drivers (parking tickets, meters, registration, etc.) the group raised the issue of new and different real estate opportunities as city infrastructure adapts to the presence of AVs. Where will these cars be parked at night? What will happen to parking lots as the necessity for them decreases? How will the overall landscape of urban patterns change to accommodate this new technology?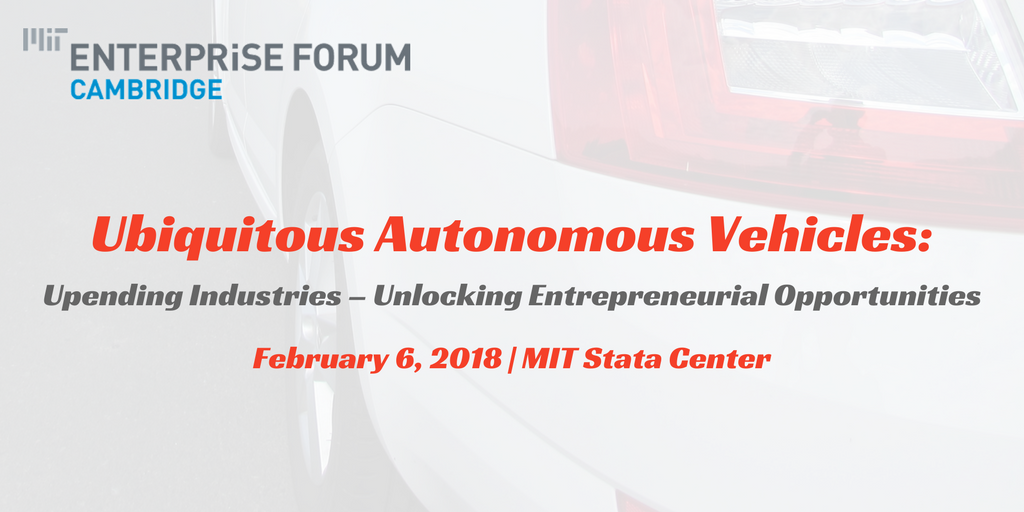 As with any fundamental change in technology – or society – the benefits anticipated also raise questions, and a spirited Question and Answer session following the panel underscored that.
What will autonomous vehicles mean for third-parties, such as local mechanics? Will there be new jobs and training to maintain AVs? How will cybersecurity be integrated into the technology? Will AVs serve as a new device for hackers to mine? Some food for thought: A recent study found ride-hailing companies are pulling people off public transit and putting them in traffic.
As we are witnessing from the rapid advancements in AVs, the technology isn't just coming – it's here. Along which, Boston is establishing itself as one of the most important regions in the world for its development and deployment.  There are profound benefits, though there are also many obstacles to overcome in order to achieve them.
Kudos to the MITEF of Cambridge and its Cleantech Committee for putting the issue front and center for thoughtful discussion and debate!