Tis the Season…that is, Black Hat season.
In just a couple of weeks, thousands of industry professionals and security experts will gather to present new research, discuss the latest trends and mingle with the industry's elite in Las Vegas. Among them will be a handful of CHEN PR's clients – some will be speaking on hot topics like diversity in hiring and container security; while others will be hosting happy hours or showing off their products in the exhibition hall.
If you'll be hitting the Vegas Strip on August 3 – 8, 2019, be sure to say hello to our client roster, and CHEN PR partner, Kevin Kosh! Below here is an overview of where you can find everyone the week of Black Hat 2019.
Attending:
Digital Guardian CEO Mo Rosen (former GM for Cybersecurity at CA), CSO/CMO Connie Stack and VP of Cybersecurity Tim Bandos (former Dir of IR and Threat Intel at Dupont) will be on-site, and if interested, can chat on a range of data/endpoint security and compliance issues and trends, including IP theft and SOC operations. Digital Guardian is also sponsoring the Level 1 Main Escalator Lobby with free coffee and a complimentary happy hour. Check out the details here: https://digitalguardian.com/blackhat-2019
Capsule8 Co-founder and Chief Scientist Brandon Edwards, VP of Product (and newly Christened Pwnie Award judge) Kelly Shortridge and Research Scientist, Nick Freeman will be in attendance, talking with folks about the latest cloud native trends as well as developments and issues in container and cloud production system security.
RiskLens CEO Nick Sanna, and Director of Risk Science, will hit the show floor and look to discuss with others the state of Risk Management measurement and maturity, drawn from what is now a FAIR roster of more than 5,500 members and projected to be in use at 30% of the Fortune 1000 by 2020.
Tuesday, August 6, 2019
Decipher Trusted Voices Party
Join Dennis Fisher (Editor in Chief), Fahmida Y. Rashid (Senior Managing Editor) and the rest of the crew at Duo's Decipher party. DJ Selina Style will be playing jams, and there'll be pinball machines, private karaoke rooms, delicious sliders, charcuterie, something vegetarian, custom mocktails and cocktails, (or your drink of choice) and an awesome crew to mingle with. Register here: https://www.eventbrite.com/e/decipher-trusted-voices-party-at-on-the-record-tickets-64622803545
8:00pm – 11:00pm PT
Location: On the Record at Park MGM
Wednesday, August 7, 2019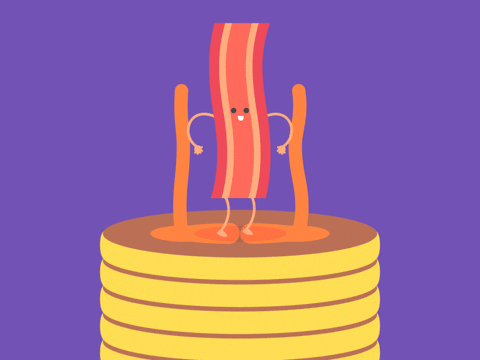 FAIR CISO Breakfast Meeting   
Quantifying value of cybersecurity in dollars & cents, FAIR Institute President Nick Sanna will be addressing the keynote at this breakfast during Black Hat. More info on this sold out breakfast can be found here: https://www.eventleaf.com/black-hat-fair-institute-cybervista-breakfast
7:30am – 9:00am PT
Location: Four Seasons Las Vegas | Room: Palm Lounge & Room
Business Hall | Opens at 10:00am – 7:00pm PT
Duo Security will be exhibiting at Booth #675
In addition to founders Dug Song and Jon Oberheide attending Black Hat around the 1 year anniversary of the Cisco acquisition, Duo will have a full complement of Advisory CISOs including Wendy Nather, Dave Lewis and Wolfgang Goerlich ready to address any trends and news in MFA and Zero Trust.
Flashpoint will be exhibiting at Booth #BMR616
CEO Josh Lefkowitz; Chief Strategy Officer Chris Camacho; Director, Threat Research Steven Weinstein will be among the executives and SMEs that can address new research, risk intelligence, adversarial advances and illicit actors and communities.
 Speaking Session: Controlled Chaos: The Inevitable Marriage of DevOps & Security
Kelly Shortridge, VP of Product Strategy, Capsule8 | Nicole Forsgren, Research & Strategy, Google Cloud
4:00pm – 4:50pm PT
Location: South Pacific
 Flashpoint's Distilled. Party
Now in its third year, join Flashpoint and Anomali at the Mandalay Bay hot spot, Libertine Social, and network over signature cocktails, craft beers, classic comfort food, and enjoy the lockpick village hosted by The CORE Group. Register here: https://go.flashpoint-intel.com/Black-Hat-USA-2019/Distilled
7:00pm – 10:00pm PT
Location: Libertine Social at Mandalay Bay
Thursday, August 8, 2019
Speaking Session: Woke Hiring Won't Save Us: An Actionable Approach to Diversity Hiring and Retention
Rebecca Lynch, Software Engineer, Duo Security
9:00am – 9:25am PT
Location: Islander FG
Speaking Session: Inside the Apple T2
Mikhail Davidov,  Security Researcher, Duo Labs | Jeremy Erickson,  R&D Engineer, Duo Labs
2:30pm – 3:20pm PT
Location: Jasmine
Speaking Session: A Compendium of Container Escapes
Brandon Edwards, Chief Scientist, Capsule8 | Nick Freeman, Research Scientist, Capsule8
3:50pm – 4:40pm PT
Location: South Seas ABE
Speaking Session: Shifting Knowledge Left: Keeping up with Modern Application Security
Mark Stanislav, Head of Security Engineering, Duo Security | Fletcher Heisler, CEO, Hunter2
5:00pm – 6:00pm PT
Location: Jasmine